37. Three aphorisms from Diderot, Philosophical Thoughts, XII; Marivaux, The French Spectator; and Pierre Jean George Cabanis (1757-1808), On Sympathy, 180260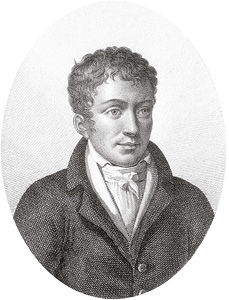 Yes I support the view that superstition is more harmful to God than atheism.
Diderot
Any man could say, be good and virtuous to me, and I will say in turn, treat me the same way, and thus our voices will resound in a chorus of echoes.
Marivaux
Moral sympathy consists in the ability to share the ideas and affections of others, and in the desire to make others share our own ideas and affections.
Cabanis
---
60 Denis Diderot, Pensées philosophiques, in his Œuvres philosophiques et dramatiques de M. Diderot, Amsterdam: 1772, p. 12; Pierre Marivaux, Le Spectateur français, in his Œuvres complètes de Marivaux, Paris: Cabanis, 1830; George Cabanis, De la sympathie, in his Rapports du physique et du moral de l'homme, Paris: 1802, II, p. 498.