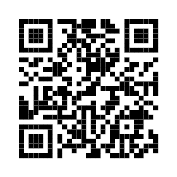 https://www.openbookpublishers.com
© 2022 William St Clair. © 2022 Preface by Roderick Beaton
This work is licensed under a Creative Commons Attribution-NonCommercial-NoDerivatives 4.0 International license (CC BY-NC-ND 4.0). This license allows you to share, copy, distribute and transmit the work for non-commercial purposes, providing attribution is made to the author (but not in any way that suggests that he endorses you or your use of the work). Attribution should include the following information:
William St Clair, Who Saved the Parthenon? A New History of the Acropolis Before, During and After the Greek Revolution. Cambridge, UK: Open Book Publishers, 2022, https://doi.org/10.11647/OBP.0136
Copyright and permissions for the reuse of many of the images included in this publication differ from the above. This information is provided in the captions and in the list of illustrations.
In order to access detailed and updated information on the license, please visit https://doi.org/10.11647/OBP.0136#copyright. Further details about CC BY-NC-ND licenses are available at http://creativecommons.org/licenses/by-nc-nd/4.0/
All external links were active at the time of publication unless otherwise stated and have been archived via the Internet Archive Wayback Machine at https://archive.org/web
Digital material and resources associated with this volume are available at https://doi.org/10.11647/OBP.0136#resources
Every effort has been made to identify and contact copyright holders and any omission or error will be corrected if notification is made to the publisher.
ISBN Paperback: 9781783744619
ISBN Hardback: 9781783744626
ISBN Digital (PDF): 9781783744633
ISBN Digital ebook (epub): 9781783744640
ISBN Digital ebook (mobi): 9781783744657
ISBN XML: 9781800642997
DOI: 10.11647/OBP.0136
Cover image: Figure 2.7. 'View of the Acropolis from the banks of the Illysus, Sepr 1824.' Chromolithograph from a contemporary amateur picture. From: William Black, L.R.C.S.E., Surgeon, H.M.S. Chanticleer, Narrative of Cruises in the Mediterranean in H.M.S. "Euryalus" and "Chanticleer" during the Greek War of Independence (1822–1826) (Edinburgh: Oliver and Boyd, 1900), frontispiece. The chromolithograph was made by McLagan and Cumming of Edinburgh c.1900. Public domain.
Cover design by Anna Gatti.